Version: v22.0
DxConfiguration Manager Admin Guide
DxConfiguration Manager Overview​
DxConfiguration Manager is DH2i's client software that is used to configure first time installs on Windows servers running DxEnterprise or DxOdyssey. After the configuration is completed, administrators can use DxEnterprise's management UI, DxAdmin, or DxOdyssey's management UI, DxOdyssey Client, for cluster or gateway group management.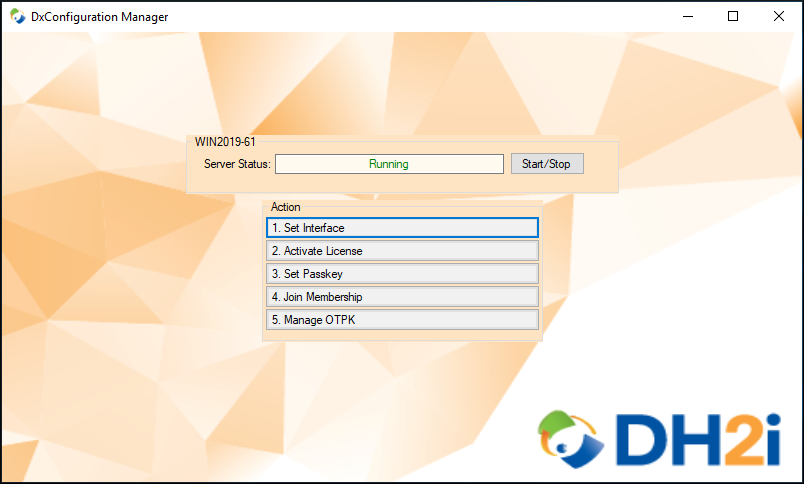 Server Status​
Shows current state of the server, with the option to stop or start DxEnterprise or DxOdyssey services.
Set Interface​
This dialog allows the user to select interface(s) for DxEnterprise or DxOdyssey to use, ordered by priority from top to bottom.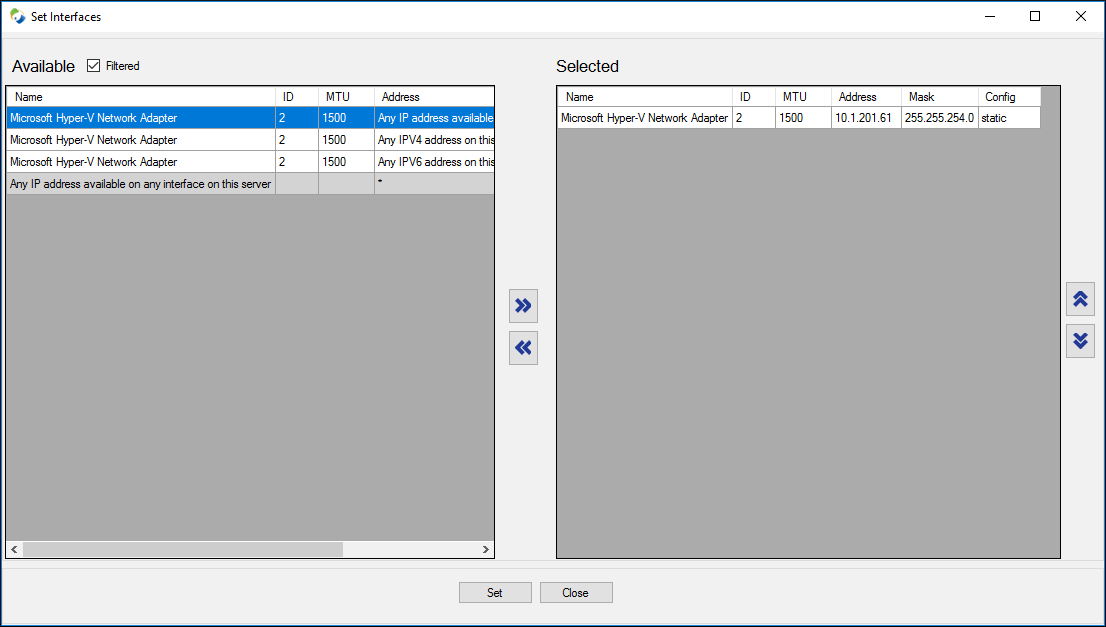 Activate License​
This dialog allows activating the license key via the internet or offline.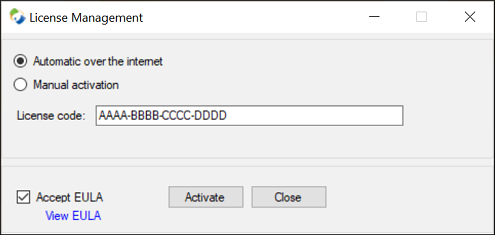 Automatic Activation​
Leave the radio button on the default setting (Automatic over the internet). Enter the license code, check the Accept EULA box and select Activate.
Manual Activation​
Select this option if the server does not have internet access. A license request will be generated from the supplied license code and must be activated through the DH2i Client Portal from a workstation with internet access. Once an license answer has been generated, copy and paste the result into the License field, check the Accept EULA box and select Activate.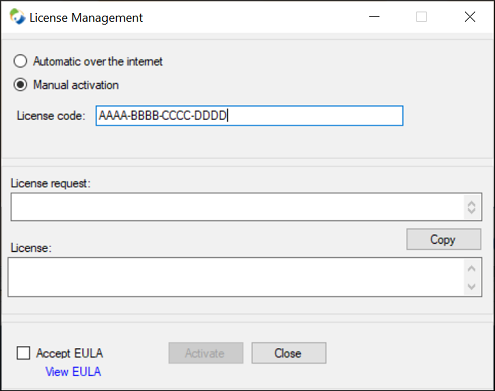 Set Passkey​
A pass key is required to log in to the cluster or gateway group for administration. The passkey is case-sensitive and can be any combination of alpha-numeric characters, punctuation, or symbols. If the user has not configured a pass key or has forgotten the pass key, the user will be unable to log in remotely or log in using unprivileged accounts.

Join Membership​
The Join Membership option allows administrative re-assignment of the local server to another existing DxEnterprise cluster or DxOdyssey gateway group.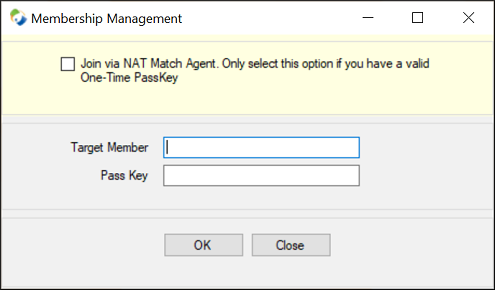 NAT Match Agent Checkbox​
If the NatMatchAgent checkbox is selected, the default value of the target member set as match.dh2i.com. This allows server to join the cluster or gateway group from remote locations using the DH2i Matchmaking Service.
Target Member​
Enter the hostname or IP address of a server from an existing DxEnterprise cluster or DxOdyssey gateway group.
Pass Key​
Enter the passkey or OTPK previously set for the existing cluster or gateway group.
Manage OTPK​
Set a One-Time PassKey (OTPK) for the cluster or gateway group that can be used by other servers to join using DH2i Matchmaking Service.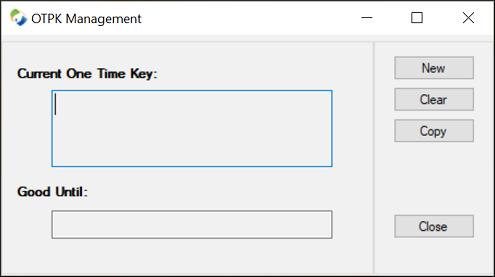 New​
Opens a new dialog allows setting a time and date for expiration of the OTPK. The default is one hour.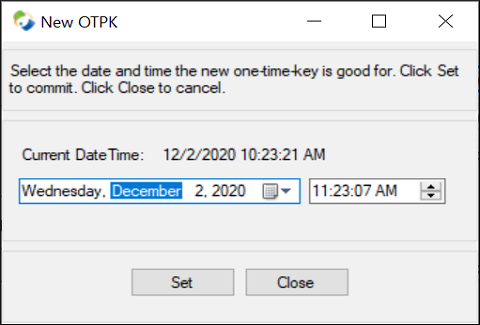 Clear​
Invalidates and removes any OTPK that is set for the cluster.
Copy​
Copies the OTPK to the clipboard.